Projects
Garden City - II
Is well trusted organization, which is under the leadership of Sri.Gopidesi Chandrasekhar Rao. Who had over 27 years experience in Real-Estate, is now launching a Prestigious HMDA Venture "MANGO MIST" Garden City-II.
Mango Mist Venture
A Prestigious HMDA approved venture located in prime location in Shadnagar Town with beautiful nature.
Project Highlights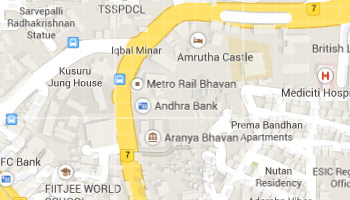 HMDA (Hyderabad Metro Development Authority) Approval Project in Shadnagar Municipal Area.
All Black top Roads
Electricity
Water Pipeline Connection to every plot from overhead tank
Underground Drainage
Water Harvesting Pits
Beautiful Garden
Social Infrastructure
Avenue Plantation
Arch & Gate
Location Highlights
The State Government has upgraded Shadnagar to Municipality level &Santioned 100 Crores recently for development activities
20 Mins Drive from Rajiv Gandhi International Airport Shashabad& ORR (Outer Ring Road).
Just ½ km. from Hyderabad – Benguluru National Highway abutting 100' Road
1 km from local Railway Station (Proposed MMTS).
1 km from proposed Peripheral Ring Road.
2 Kms distance from Shadnagar Bus Depot
Near by Shamshabad ITIR Zone.
Air Cargo, Proctor & Gamble, Natco, Pharma, Saint Gobin Glass & NRSA (National Remote Sensing Agency).
Textile Park, IT Park, Hardware Park, Jewel Park, SEZ (Special Economic Zone).
The Biggest Asian Amusement Park & ZOO park in 500 Acres.
Tata Social & Science University, Symbiosis University Engineering Colleges & Many more
250 Acres of DLF Township & more than 60 residential townships, resorts, golf club near the venture.
Public & Private Sector Banks & Organizations.
Local Bus Facility.
River Krishna Water Supply
Venture Salient Features
Just 1/2 K.M. from Hyderabad - Bengaluru National Highway
Shadnagar Municipal Area. Adjacent to Town
Abutting 100 feet Road
Just 1 K.M. to Local Railway Station
Just 2 K.M. to Local Bus Depot
Near to Shamshabad MR Zone
Water pipeline connection to every plot from overhead tank
All Black Top Roads
Electricity Underground drainage
Beautiful park Social Infrastructure Water harvesting pits
Avenue plantation
24 hours Security
HMDA Protect (Hyderabad Metro Development Authority)
Clear Title & Layout as per Vasthu Just 20 Minutes Drive from International Airport